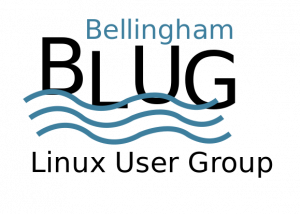 BLUG was started in 1998 by a small group of computer geeks in Bellingham, Washington who wanted to get off Windows and learn from local Unix gurus.  Our focus is on Linux and all Open Source software.
We hold a presentation meeting the first Thursday of the month at Bellingham Technical College in Campus Center room 201 (CC201). On the second Thursday we hold an informal organization meeting with the time and location announced on our mailing list. We also put on special events including the regional LinuxFest Northwest in the Spring.
BLUG Meeting 10/3 – systemd deep dives: timers & journalctl
10/03/2019 at 06:30 PM
Meeting Includes…
"Hands-on Help Time" from 6:30pm til 7pm, BLUG/LFNW & Linux News, Q&A, and a presentation by James Mason on systemd timers.
James Mason: systemd timers
James dives deeply into systemd timers (think cron by systemd): the advantages of systemd timers; setting system & user timers with various configurations. Time permitting (pun intended), we'll get into using journalctl to find needles in log haystacks.
Hands-on Help Time
Starting at 6:30pm, 1/2 hour prior to the regular 7pm start time, BLUG offers hands-on help for anyone with a Linux issue. Bring your computer and let the BLUG folks give you a hand.
BTC Room CC201, on the 2nd floor of the Campus Center building. Remember this meeting is open to the public, tell your neighbor and bring a friend!