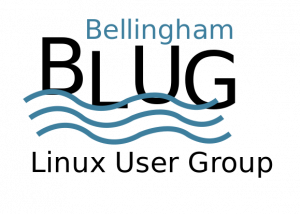 BLUG was started in 1998 by a small group of computer geeks in Bellingham, Washington who wanted to get off Windows and learn from local Unix gurus.  Our focus is on Linux and all Open Source software.
We hold a presentation meeting the first Thursday of the month at Bellingham Technical College in Campus Center room 201 (CC201). On the second Thursday we hold an informal organization meeting with the time and location announced on our mailing list. We also put on special events including the regional LinuxFest Northwest in the Spring.
(virtual)BLUG meeting 10/7: Logan Perkins – Running webservers behind a transparent reverse proxy
10/07/2021 at 06:30 PM
Meeting Includes…
BLUG/LFNW & Linux News, Q&A, and a presentation by Logan Perkins on running webservers behind a transparent reverse proxy.
Logan's Presentation:
This is partially a sequel to my recorded LFNW2020 presentation on implementing transparent reverse proxies, but if you haven't seen that, don't worry, I'll give a brief recap. I think there will be enough time to go over how to run about 4 different webservers, which should be sufficient to apply the lessons to any webserver.
https://discuss.lfnw.org/t/2021-oct-7-running-webservers-behind-a-transparent-reverse-proxy/318

Online meeting!
While we continue to social distance, we'll meet online. Meet us at 6:30pm for news/help/chat, or 7pm for the main presentation at https://meet.google.com/btp-xynf-vbh .