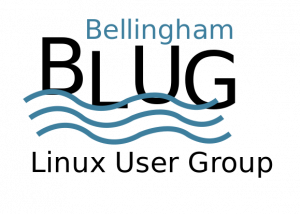 BLUG was started in 1998 by a small group of computer geeks in Bellingham, Washington who wanted to get off Windows and learn from local Unix gurus.  Our focus is on Linux and all Open Source software.
We hold a presentation meeting the first Thursday of the month at Bellingham Technical College in Campus Center room 201 (CC201). On the second Thursday we hold an informal organization meeting with the time and location announced on our mailing list. We also put on special events including the regional LinuxFest Northwest in the Spring.
BLUG meeting 3/5: Welcome back to the Bellingham Makerspace
03/05/2020 at 07:00 PM
Meeting Includes…
BLUG/LFNW & Linux News, Q&A, and a reintroduction to the Bellingham Makerspace by Mary Elliott.
Mary's Presentation:
Mary Elliott, the Executive Director of Bellingham Makerspace, will re-introduce the Bellingham Makerspace in its new home with its new programs. As supporters of the Bellingham Makerspace, this is a unique opportunity for BLUG members to reorient themselves before the grand re-opening.
Hands-on Help Time
We'll be skipping hands-on help time this session, since we're out of our normal surroundings. Please reach out on the blug-list if you need assistance!
We will be meeting at the Bellingham Makerspace for this special event:
1 Bellis Fair Parkway #618
Bellingham, WA 98225
(inside Bellis Fair Mall, next to Dick's Sporting Goods)
https://bellinghammakerspace.org/
A note about Coronavirus (COVID-19):
If you have a fever, cough (or really any symptoms) or have recently traveled abroad or have had contact with someone who may have been exposed to the Coronavirus… please stay home.