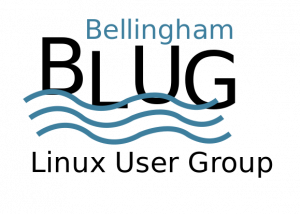 BLUG was started in 1998 by a small group of computer geeks in Bellingham, Washington who wanted to get off Windows and learn from local Unix gurus.  Our focus is on Linux and all Open Source software.
We hold a presentation meeting the first Thursday of the month at Bellingham Technical College in Campus Center room 201 (CC201). On the second Thursday we hold an informal organization meeting with the time and location announced on our mailing list. We also put on special events including the regional LinuxFest Northwest in the Spring.
(virtual)BLUG meeting 11/5: John Blanford – The Terraform Cloud Provisioning Tool
11/05/2020 at 07:00 PM
Meeting Includes…
BLUG/LFNW & Linux News, Q&A, and a presentation by John Blanford on The Terraform Cloud Provisioning Tool.
John's Presentation:

I will be talking about a project that I have been working on using open source tools to work with the Amazon Web Services (AWS) cloud. I am using Terraform (https://github.com/hashicorp/terraform) to provision resources at AWS and the combination of Ansible (https://github.com/ansible/ansible) and Packer (https://github.com/hashicorp/packer) to create custom bootable images.
At the meeting I will give a quick introduction to Terraform and then show how I have used it to implement a reference architecture from AWS. This includes a VPC, auto scaling servers, a load balancer, managed database and a shared nfs based file system.
https://raw.githubusercontent.com/aws-samples/aws-refarch-wordpress/master/images/aws-refarch-wordpress-v20171026.jpeg
At a future meeting, I will talk about using Ansible and Packer.
Online meeting!
While we continue to social distance, we'll meet online. Meet us at 7pm at https://meet.google.com/btp-xynf-vbh .