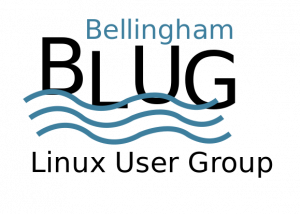 BLUG was started in 1998 by a small group of computer geeks in Bellingham, Washington who wanted to get off Windows and learn from local Unix gurus.  Our focus is on Linux and all Open Source software.
We hold a presentation meeting the first Thursday of the month at Bellingham Technical College in Campus Center room 201 (CC201). On the second Thursday we hold an informal organization meeting with the time and location announced on our mailing list. We also put on special events including the regional LinuxFest Northwest in the Spring.
(virtual)BLUG meeting 6/3: Kevin Burkeland – Learning Linux: Let's Talk Distros
06/03/2021 at 07:00 PM
Meeting Includes…
BLUG/LFNW & Linux News, Q&A, and a presentation by Kevin Burkeland – "Learning Linux: Let's Talk Distros".
Kevin's Presentation:
A talk for new users and greybeards alike, going over different distros you may or may not be familiar with along with tips and tricks for helping you find the right distro for you.
Online meeting!
While we continue to social distance, we'll meet online.
Meet us at 7pm PDT at https://meet.google.com/btp-xynf-vbh