(virtual)BLUG meeting 5/7: Michael Gan – The Pinebook Pro
05/07/2020 at 07:00 PM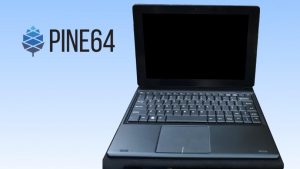 Meeting Includes…
BLUG/LFNW & Linux News, Q&A, and a presentation by Michael Gan on the Pinebook Pro notebook.
Michael's Presentation:
Michael Gan, the Interim Executive Director of Technology Alliance Group for Northwest Washington (TAGNW, or TAG) will present on the current status of development of the Pine64 Pinebook Pro and TAG's planned educational usage. The Pinebook Pro continues to gain interest as a capable, low-cost ($200) laptop using the Rockchip RK3399 System-on-Chip (SOC) also utilized by the Pine64 RockPro64 and recently announced HardRock64 single board computers (SBC).
Online meeting!
While we continue to social distance, we'll meet online using the free open source videoconferencing system, Jitsi. Meet us at 7pm at https://meet.jit.si/BLUG-May-2020 .